Adobe Illustrator is a software application for creating drawings, illustrations, and artwork using a Windows or MacOS computer. Illustrator was initially released in 1987 and it continues to be updated at regular intervals, and is now included as part of the Adobe Creative Cloud. Illustrator is widely used by graphic designers, web designers, visual artists, and professional illustrators throughout the world to create high quality artwork. Illustrator includes many sophisticated drawing tools that can reduce the time need to create illustrations.
How Adobe Illustrator is Used
Adobe Illustrator is used to create a variety of digital and printed images, including cartoons, charts, diagrams, graphs, logos, and illustrations. Illustrator allows a user to import a photograph and use it as a guide to trace an object in the photograph. This can be used to re-color or create a sketch-like appearance of a photograph. Illustrator also makes it possible to manipulate text in many ways, making Illustrator a useful tool for creating postcards, posters, and other visual designs which use text and images together. Illustrator's ability to place text around a curve is especially useful for artists creating logos. Illustrator is also used in designing mock-ups which show what the website will look like when it's completed, and creating icons used within apps or websites.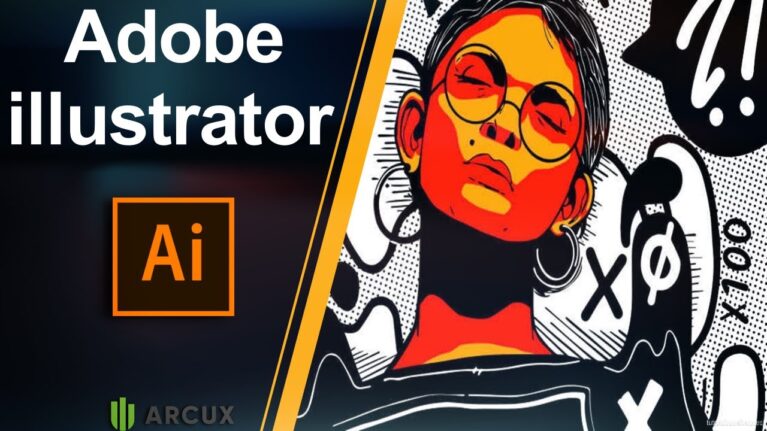 Illustrator and the Creative Cloud
Adobe Illustrator is included with Adobe Creative Cloud subscriptions but can also be licensed independently. Because it is part of the Creative Cloud artwork from Illustrator can be shared with other Adobe Creative Cloud applications including After Effects, InDesign, Photoshop and Premiere Pro. For example, users often create an initial piece of artwork in Illustrator and then import the artwork into Photoshop or After Effects. Illustrator user can also create an image and export it to InDesign to include it within a book or magazine. Users also export an Illustrator image to After Effects to create an animation of the image. Similarly, artwork can be imported from Photoshop into Illustrator, where a final design can be assembled, mixing text, illustrations, and the imported image.
Vector Graphics in Adobe Illustrator
One of Adobe Illustrator's most important features is that the quality of artwork created using Illustrator is independent of the resolution at which it is displayed. This means that an image created in Illustrator can be enlarged or reduced without sacrificing image quality. This is an attribute of vector artwork, which uses mathematical relationships in describing lines, arcs, and other parts of an illustrator. By comparison, photographs edited using tools such as Adobe Photoshop are resolution-dependent, and image quality decreases when an image is enlarged. A vector graphic is a set of polygons that make up the image, which are in turn composed of vectors. Each vector passes through a location known as a node or control point, which has a defined location on the x and y axes on a plane. This node determines the vector's path, which has various attributes such as color, curve, fill, shape and thickness. The position of vectors can be related to each other by mathematical formulas, which precisely recalculate their position when an image is resized.
This property of vector graphics is different when compared to imaging software such as Photoshop, which uses pixel grids to render images. When this type of image is scaled up sufficiently, the individual pixels comprising a bit map become visible. This phenomenon results in a loss of image quality known as pixilation, which makes Illustrator especially advantageous for creating large images such as a billboard sign.
What is Illustrator CC?
Illustrator CC is the version of Illustrator that's available through Creative Cloud, which is Adobe's cloud-based subscription service. The first version of Illustrator CC was Illustrator v17, which was released in 2013. Since then, each version of Illustrator CC has generally been designated as Illustrator CC xxxx, where "xxxx" is the year of release. The current version is Illustrator CC 2020.
The most noticeable changes in Illustrator CC include the ability to synch and save documents to the cloud. Illustrator CC can also integrate with Behance, which is used by artists to showcase their work and portfolios. Illustrator CC also made changes to Illustrator's handing of fonts, and the ability sync and save color settings. Modern versions of Illustrator CC have added capabilities to use touchscreen-compatible tools as well as create and save customized brushes.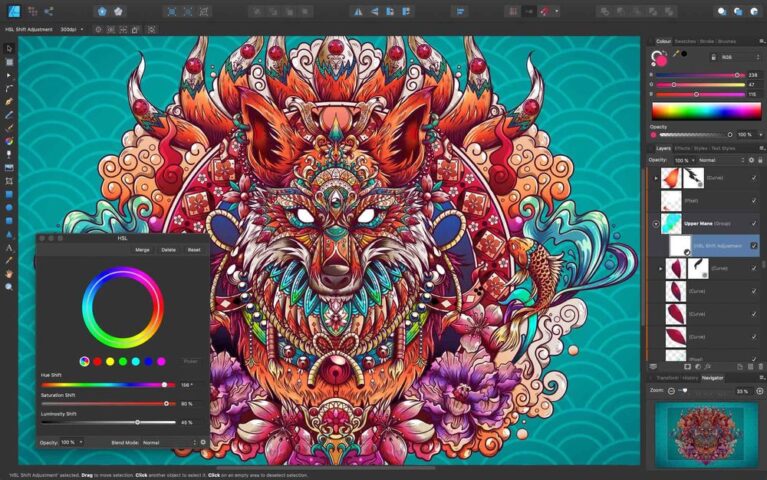 .
File Formats Illustrator can Save
Illustrator's ability to create and modify vector images means that must also save files in vector graphics formats. Some of these formats include Scalable Vector Graphics (SVG), Portable Document Format (PDF), Encapsulated PostScript (EPS), Windows Metafile (WMF) and Vector Markup Language (VML), which are detailed below:
PDF is a file format that Illustrator can export. It allows for images and text to display independently of hardware, software and OS. It encapsulates a complete description of flat documents with a fixed layout, including fonts, graphics and text. The PDF format includes a structured storage system that combines these elements and compresses them into a single file. It also includes a subset of PostScript to generate the graphics and a system for associating fonts with the documents.
EPS is a subset of the PostScript format with additional restrictions that allow it to store graphics files. These files are generally self-contained and may be placed within another PostScript file. An EPS file is essentially a PostScript program that contains a low-resolution preview of the image, which some applications are able to display. Earlier in its history, it was common to save Illustrator files into an EPS format for them to be shared with page layout applications.
WMF is a format that was originally used by Windows in the 1990s for which Illustrator could export. This format can store both vector graphics and bitmaps, allowing it to be used in a manner similar to the SVG format. WMF files contain a list of function calls that the Windows Graphics Device Interface (GDI) uses to display an image. A WMF can include executable code since some GDI functions perform error handling.
VML This was an XML-based format for two-dimensional vector graphics that was part of the Office Open XML standards. It's no longer supported by Internet Explorer as of 2012, although it's still included in Office Open XML for legacy purposes, and was originally supported by Illustrator.
SVG The SVG specification has been maintained by the World Wide Web Consortium (W3C) as an open standard since 1999. This format is based on Extended Markup Language (XML), which supports two-dimensional graphics for both animations and interactive images. SVG images are defined in XML files, allowing them to be compressed, indexed, scripted and searched. SVG files may be edited with any text editor and many other drawing applications. As a member of the W3C, Adobe supports this file format in Illustrator and other applications they produce.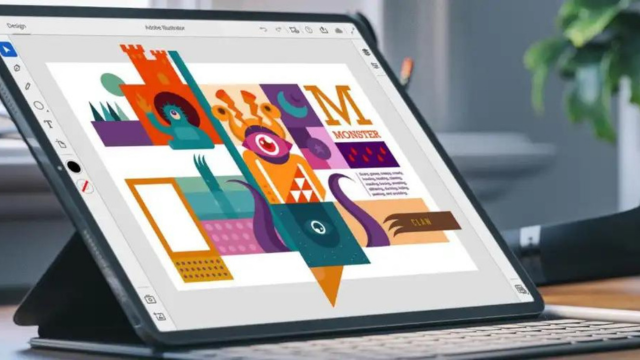 Other File Formats Illustrator can Save or Export
Illustrator can also export files in these formats:
AutoCAD Drawing (dwg)

AutoCAD Interchange (dxf)

BMP (bmp)

Enhanced Metafile (emf)

Flash (swf)

JPEG (jpg, jpe, jpeg)

GIF

Macintosh PICT (pct)

Photoshop (psd)

PNG (png)

Targa (tga)

Text Format (txt)

TIFF (tif)
File formats Illustrator Can Import
Illustrator can import files in these formats and place them into layouts or artwork:
Adobe (fxg)

Adobe Illustrator (ai, ait)

AutoCAD Interchange File (dxf)

AutoCAD Drawing (dwg)

BMP (bmp, rle, dib)

Computer Graphics Metafile (cgm)

CorelDraw (cdr)

Enhanced Metafile (emf)

Freehand (fh7, fh8, fh9, fh10, fh11, ft11)

GIF

JPEG (jpg, jpe, jpeg)

Macintosh PICT (pic, pct)

Microsoft RTF (rtf)

Microsoft Word (doc, docx)

PCX (pcx)

Photoshop (psd, pdd)

Pixar (pxr)

PNG (png)

Targa (tga, vda, icb, vst)

Text (txt)

TIFF (tif, tiff)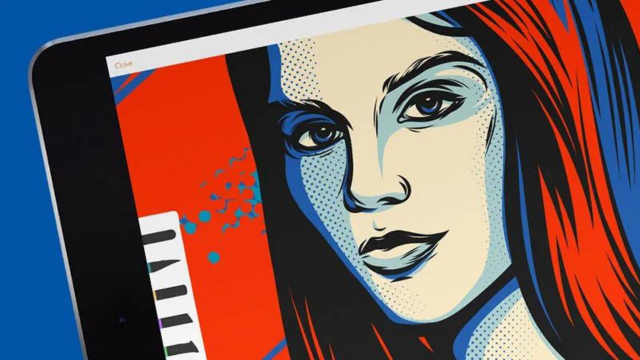 Adobe Illustrator History
Version 1 of Illustrator was initially released in 1987 for the Apple Macintosh. At the time, Adobe was focused on developing fonts and providing a language that computers could use to communicate with office printers, known as PostScript. Illustrator also supported Adobe's font development efforts and also served as a companion product for Photoshop, which Adobe did not initially develop but they distributed and purchased. The original version of Illustrator didn't have a preview mode, and users needed to open a second window to preview their work.
Illustrator Version 2 was released in 1989 and was the first version of Illustrator to support the Windows operating system. Adobe also released versions of Illustrator for various other operating systems during the early 1990s, including NeXT, Silicon Graphics, and Sun Solaris. However, all of these versions were discontinued due to poor sales as these operating systems failed to gain widespread acceptance. Version 4 was the next version of Illustrator to support Windows, which was also the first version to support editing while in preview mode. However, this capability was available for Macintosh until version 5, which was released in 1993.
Adobe Illustrator Version 6 was the last version to be Macintosh-focused because the interface in subsequent versions changed dramatically to provide greater compatibility with Windows. Adobe also added path editing in 1997 with version 7, primarily to make the interface more similar to the one used by Photoshop. This process would continue until the two interfaces for working with paths were virtually identical. Another significant change in version 7 of Illustrator was the addition of support for TrueType fonts, effectively ending the competition between TrueType, and PostScript Type I fonts. Version 7 was also the first version of Adobe Illustrator to support plug-ins, which greatly extended illustrator's capabilities by allowing third-parties to add capabilities that were not part of the standard Illustrator functionality.
Adobe Illustrator included a range of features that supported Web publishing in the early 2000's, including the ability to save to the PDF and SVG formats, as well as offering a rasterization preview for artwork exported in a bitmap (non-Vector) format. Adobe also introduced the Adobe SVG Viewer (ASV) in 2000, which allowed users to view SVG in many browsers. Adobe discontinued ASV in 2009, although Illustrator provided native SVG support for all major browsers by 2011, making the separate viewer unnecessary.
The release of version 11 was marketed as Illustrator CS, or Creative Suite which occurred in 2003. The Adobe Creative Suite (CS) also included other graphic design applications such as InDesign and Photoshop. This version was also the first to support the creation of 3-dimensional objects. Illustrator CS2 was released in 2005. New features for Illustrator CS2 included a custom workspace and control palette. Adobe acquired Aldus and with this acquisition came a competing drawing app, FreeHand. Adobe discontinued support for FreeHand in 2007 and began developing tools to support the transition of FreeHand users to Illustrator. Illustrator CS3 was released in 2007 and added features including live color, multiple crop areas, and a color guide panel.
Adobe Illustrator CS4 was released in 2008, which made improvements to existing tools and introduced some FreeHand features such as the ability to maintain multiple art boards. Each art board can maintain a separate version of an image, allowing users to store multiple versions of the image within a single document. Additional tools were introduced in Illustrator CS5 including an upgraded gradient tool that provides the user with greater control when manipulating colors across a path. A Blob Brush feature was also introduced with this version, which allows the user to merge overlapping brushstrokes more easily.
Illustrator CS5, released in 2010, introduced the Bristle Brush, which provides more natural looking strokes. Additional changes that are new with this version include Freehand's Perspective Grid and various improvements to existing features. Version CS6, released in 2012, introduced many new features, including a new interface and layer panels. Changes to the color ramp and RGB codes as well as various bug fixes also improved Illustrator CS6's performance.
After Illustrator CS6, Adobe introduced Illustrator CC as it became part of the Creative Cloud. The current version is Adobe Illustrator CC 2020.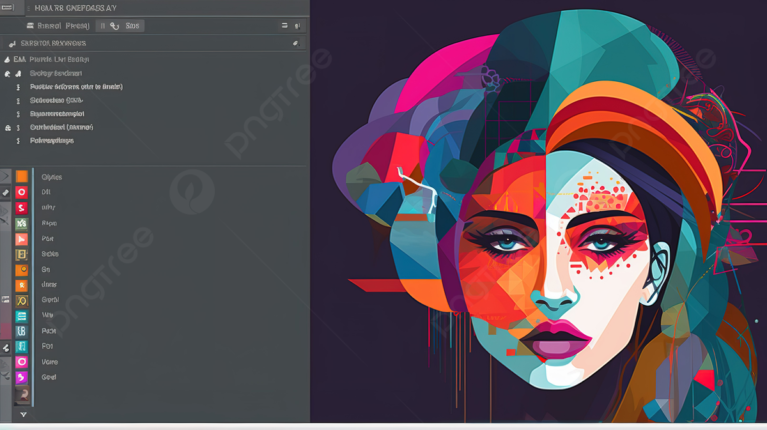 How Much Does Illustrator Cost?
Illustrator CC is available directly from Adobe. It requires a subscription for either the individual application or for the suite of applications included in the Creative Cloud. The individual Adobe Illustrator app can be licensed for $19.99 per month on a monthly basis, or $17.99 per month with an annual subscription. Fees for accessing the entire Creative Cloud app are $49 per month with customers using a pre-paid plan receiving a 20 percent discount.
Adobe Illustrator Free Trial
A free trial of Adobe Illustrator is available from Adobe, which includes all the features and capabilities of the complete version. The free trial lasts for one week from the time the user installs the software and starts using the program.
How to Learn Illustrator: Classes, Training, Books and Tutorials
The most common methods of obtaining Illustrator training include classes, online training and books. The primary advantages of Illustrator classes are immediate feedback from the instructor while working in a traditional classroom setting. Many students learn Illustrator online to eliminate the need for traveling to a remote location. People who want to learn Illustrator without leaving their office or home, or who work better independently, can take advantage of self-paced tutorials and Illustrator books.
Illustrator Mac vs. Windows Differences, compatibility, transferring files
Adobe's products use a file format that is cross-platform compatible between Mac and Windows, allowing for the transfer of Illustrator files between Illustrator on Mac and Windows without any conversion process. The transfer process is improved if Mac users use the .ai file extension so that the Windows system knows the file belongs to Illustrator. This is included by default but can also be added manually.
The differences between using Illustrator on a Mac and a Windows computer occur outside of the application itself. There are minor differences in the keyboard layout, with keys such as the Control key on windows being called the Command key on the MacOS and the Alt key on Windows being called the Option key on the MacOS.
(Source: agitraining)
For more information, please contact: