After more than 2 years of covid temporarily suspending long trips to prevent epidemics, Summer 2022 Vietbay Teambuilding has returned with the spirit "Happy Work – Happy Life" in Ha Long – World's Natural Heritage – top 10 most beautiful bays in the world.
Coming to Ha Long, Quang Ninh this time, Vietbayers and their family had great moments together. The beginning of the trip is a day to visit Ha Long Bay with thousands of islands such as Hon Trong Mai, Hon Ga Choi, Hoan Lu Huong,… The confluence of the mountains, the immensity of the water and the immensity of the sea has dissipated many worries and busyness in the first half of the year and nurtured new ideas and built a new attitude.
After exploring Sung Sot cave – the largest cave in Ha Long Bay is kayaking at Luon Cave. With the famous scenery of Lan Ha Bay – the stopover of most tourists when coming to Ha Long, our group was immersed in nature, sailing competition with extremely interesting moments. Crisp laughter echoes on the peaceful water surface.
Although we only had about two weeks of preparation, this time Vietbay's beach construction group activity song was very exciting and featured a great combination of men and women, staff and leaders, Vietbayers current with the future system. From the game of players, chase pictures to catch words to golf, transport and finish running to the finish line shows the spirit of coordination, cooperation and wholeheartedness of Vietbayers.
The new experience at Sunworld Ha Long gave us moments of suffocation and bursting when overcoming the challenges of adventure games. In order to gradually increase the feeling of conquest for the members, the Vietbay Warriors team experimented with the Pirate Ship, the Waterfall…. The Warriors team also successfully conquered the challenge of the Lightening Dragon and the Monster Spin – 2 most adventurous games in Dragon Park of Sunworld.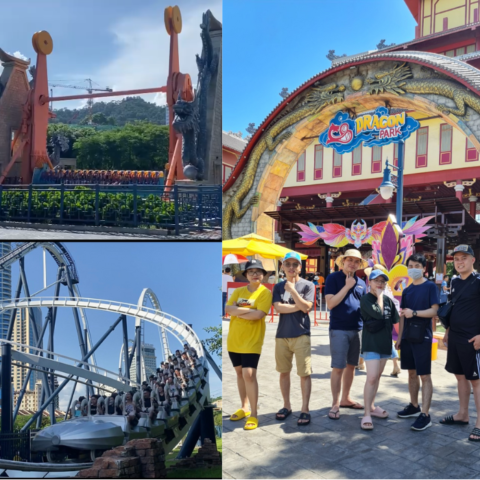 After exciting, exciting activities or relaxing moments watching the scenery, we had an outdoor Gala night amidst sparkling lights like night stars. Vietbay family can fully enjoy comfortable moments with bright smiles after many months of hard work.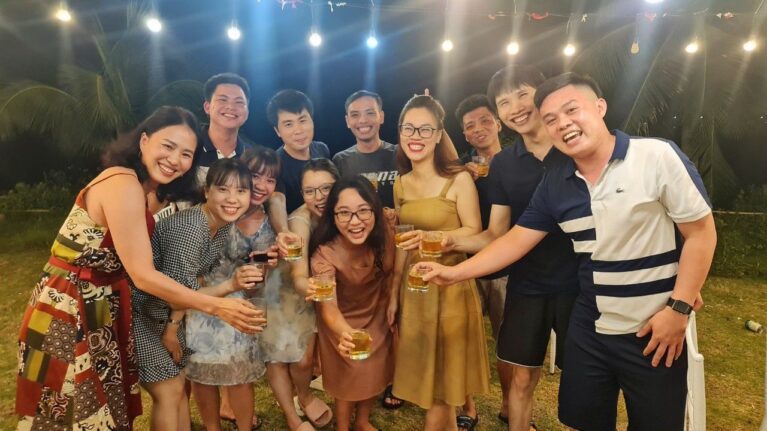 Perhaps this is one of those trips that bring many different experiences and each experience brings its own emotions. Vietbay Teambuilding Ha Long 2022 is not only an activity to connect Vietbay members, not just ordinary relaxing moments, but it is the affection and enthusiasm of the Organizing Committee, the attitude after successful business results. the success of the first six months of the year, is the memory of each person in each family, but also the belief, aspiration and ambition as immense as the sea and sky of Ha Long of Vietbayers – who have been and continue to build a mighty Vietbay than.
#vietbay #teambuilding2022 #happytogether #happyworkhappylife