On August 3rd , 2022 in Hanoi, Vietbay Technology Company cooperated with Siemens DISW and Hanoi University of Industry to organize the seminar "Digitalization and Comprehensive Connectivity Process of Design, Development and Manufacturing". Mechanical and Electronic Products" for businesses operating professionally in the electronics industry and leading technical universities in the North.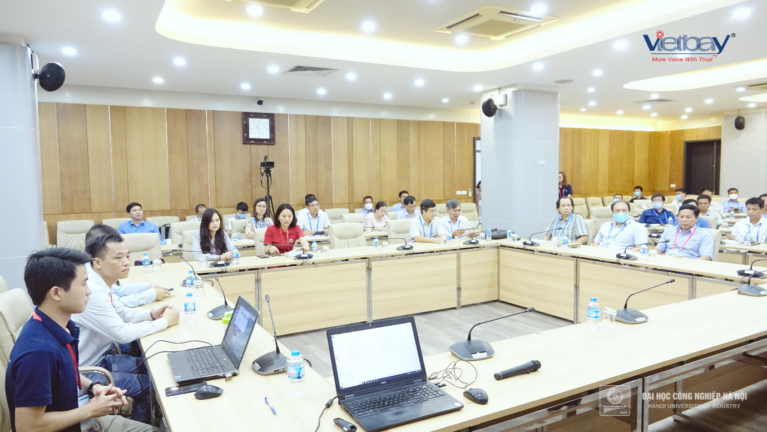 Speech at the workshop, Ms. Dam Thi Hong Lan – Director of Vietbay company, emphasizes the necessary of pushing up the relationship between universities, technological companies and business enterprises in order to core values in the training process to provide high-quality human resources for industries. Thereby helping to promote the research and development of products and services to serve the needs of society. Ms. Dam Thi Hong Lan confirms that Vietbay Company has and continues to make more practical contributions to the training of technical human resources for industries in general and the digital transformation in design and production companies In particular through technology knowledge sharing, spreading the idustrial production value chain and supporting enterprises to apply technology most effectively, supporting universities with the most effective training about technology.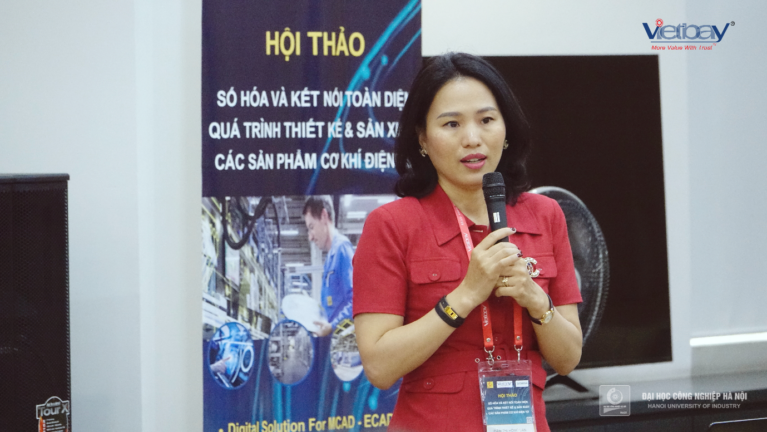 The strong development of the electronics industry has been pushing companies to research and develop new products, restructure production and business activities, transform business models, or create added value or increase to be able to compete effectively and develop in the market. At the seminar, Ms. Nguyen Thi Quyen – Sales Director, Siemens Vietnam Digital Industrial Software Department shared about difficulties and challenges, development trends of the electronics industry, technology application strategies in research and development of electronic products. Mr. Cao Van Lanh – Vice  Director of Vietbay Company introduced Siemens' Xcelerator technology solution suite to help electronic businesses research and develop new products faster, with better quality at lower prices. Mr. Luong Van Minh – Technical expert, Siemens Vietnam Digital Industrial Software Department introduced the solution to connect and control production in real time. This is one of the digitization solutions that have received the attention of many domestic and foreign businesses.
At the event, Siemens and Vietbay also announced a program to support 100% of the cost of Solid Edge for Startup software technology copyrights worth up to 60,000usd (equivalent to 1.5 billion dong) for start-ups. to set under 3 years) and the Creative Startup Center. This set of Solid Edge for Startup technology solutions has 15 specialized products that support gas design, electronic design, simulation analysis and evaluation ….. The program supports 50% of the cost of Solid Edge software. Bundle – a product designed specifically for Vietnamese businesses, including full functions of MCAD mechanics, ECAD electronics, Simulation simulation and CAM machining as well as supporting equipment to help businesses recover recover and develop after covid, and businesses use genuine technology to receive maximum benefits.
The seminar ended with a visit to the Smart Factory Lab of Hanoi University of Industry – an activity that attracted attention and received many related questions from the participants. delegates.. This is the latest model of a fully functional digital laboratory that operates like a conventional factory.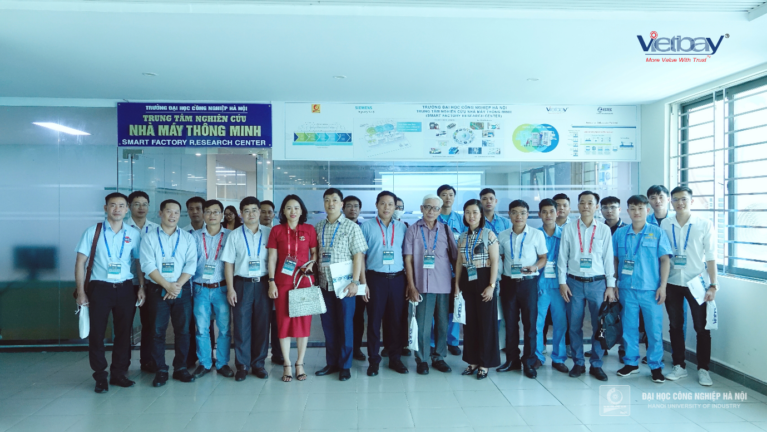 Attendees all noted that the workshop provided concise and effective content, demonstrated the practicality of technology solutions, and had a lot of valuable new information to help organizations access technology directly, from which it is possible to choose appropriate solutions to improve productivity and quality as well as understand the requirements for human resources from the market, thereby considering completing the training program to provide human resources. have enough skills to receive and manage jobs in general and master technology in particular.

#Vietbay #Siemensdistributor #Số_hóa  #industrysoftware #Workshop