As you may or may not already know, CIMCO Machine Simulation enables users to prove-out NC code on a 3D model of a CNC machine and see the exact movement of components such as heads, rotary tables, spindles, tool changers, fixtures, workpieces, and even peripheral devices. Collisions, over-travel errors, and program errors are automatically detected to ensure that error-free code is sent to the physical machine.
CIMCO Machine Simulation is an add-on to the editor and is currently available in the new CIMCO Editor, CIMCO Edit 2022. CIMCO Edit 2022 is currently in BETA and is available to download now. We would really like you to test this product and give us your feedback.
If you would like a demonstration of the CIMCO Machine Simulation product and CIMCO Edit 2022, please let us know and we can schedule an online meeting. Additionally should you like further information, please contact Vietbay.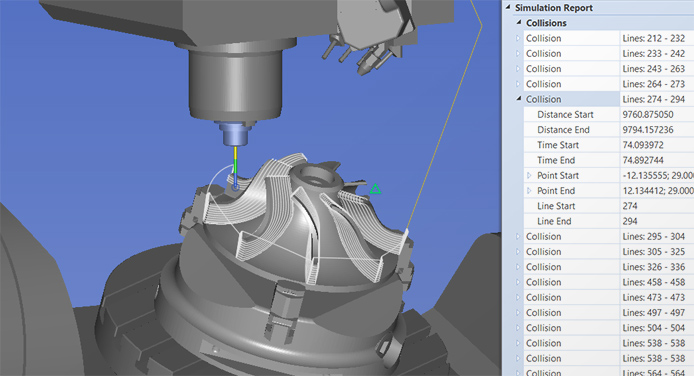 Vietbay is the leading company that specializing in consulting and transfering software license distribution in general and smarrt manufacturing solutions in specific. We now focus on industry softwares which help to optimize design products and molds (CAD), progamming (CAM), valuation analysis and simulation (CAE), data management (PDM), machine managmenet (CNC) and production lifecycle management (PLM) for customers coming from various industries such as automotive, electronics, industrial machinery, mold and die, consumer products and packages etc.
Vietbay is the  distributor and the first Gold Partner of Siemens Industries Software in Vietnam, the certified and strategic Partner of Autodesk, Vericut, CIMCO, WorkNC … Specially, VTC – Vietbay Training Center is the Siemens authorized partner of Siemens DISW which provides a hundred of professional training courses of CAD/CAM/CAE/CNC/PDM as fer global standard curriculum with valued certifications.Contact 
Vietbay 
for
further
 information
:
Vietbay CAD/CAM/CAE/PLM Team
Mobile/Whatsapp/Zalo: 091 929 5520
Email: [email protected]; Facebook: facebook.com/vietbay.com.vn
Website: www.vietbay.com.vn * www.cadcamcae.vn * www.vietbay.edu.vnVietbay – The Leading Software Assets Optimization and Smart Manufacturing Solution Provider in Vietnam