If you are a small business and want to shift to a cloud-based suite of business tools, Microsoft 365 Business Basic can provide for your needs.
Microsoft 365 is the worldwide leader with over 50 million subscribers leveraging its desktop applications, business intelligence tools, business collaboration, and cloud-based services. This subscription service makes sure users have the most updated productivity tools wherever they are.
In its recently rolled out suite of services, Microsoft 365 offers three plans for businesses:
These packages offer some popular choices of applications for personal use, multi-user households, professionals, students, nonprofits, and businesses.
Let's join Vietbay to find out the necessary information about Microsoft 365 Business Basic right below!!!
What Is Microsoft 365 Business Basic Plan?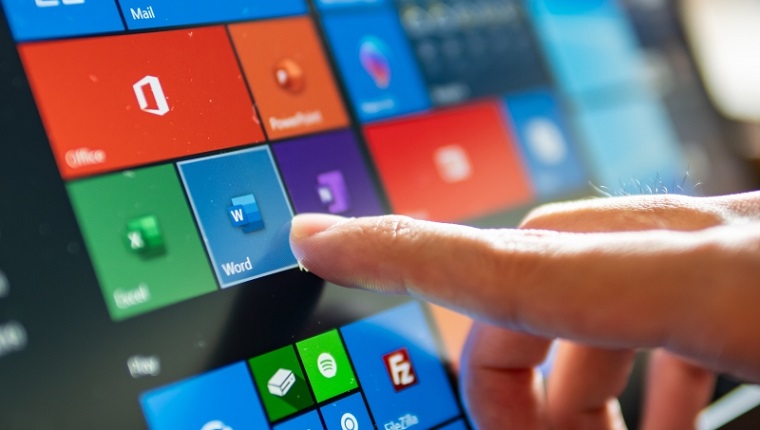 Microsoft 365 Business Basic plan is a subscription-based service, which means you do not need to buy a copy of the suite for a one-time upfront cost. Instead, you can get access to the software set by paying a monthly subscription fee.
The plan gives you access to the services of Microsoft. Plus, you also get email hosting with a 50 GB mailbox and 1 TB cloud storage that allow you to store files online and access them anytime, anywhere using any device connected to the internet.
The plan also offers access to web versions of Word, Outlook, Excel, OneNote, Exchange, and PowerPoint. 
With Exchange, you can use your custom domain name "[email protected]" and send and receive business-class emails on desktops, tablets, phones, and the web.
This basic plan provides a lot more for your business, allowing you to:
Manage your calendar

Schedule meetings and share available meeting times  

Get reminders for meetings

Use shared calendars to respond to invitations 

Restore your deleted accounts, set up new emails, and create custom scripts
Microsoft 365 Business Basic Features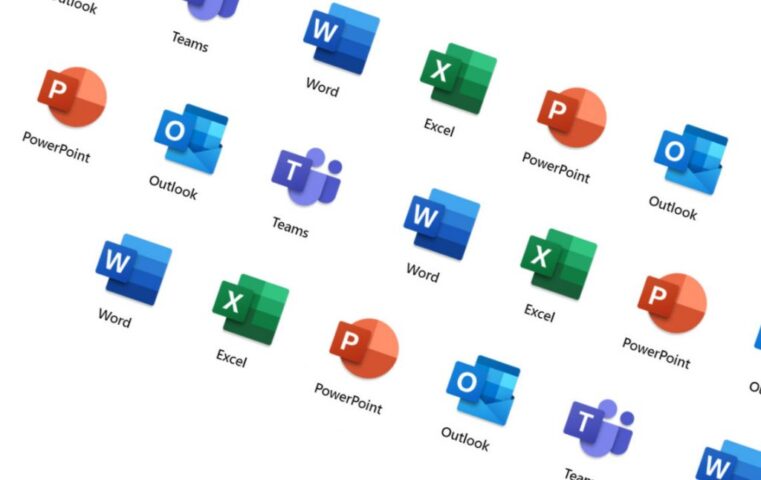 Since Microsoft 365 Business Basic is a cloud-based service, you will always have access to the latest version, unlike perpetual on-premise services that require you to buy a copy of the latest suite to be able to use more features.
Business Basic allows you to chat, call, and meet up to 300 attendees in business conferences. 
This Microsoft suite of apps is accessible to your business in dozens of languages on Macs and PCs. 
While Works offers a few applications and programs such as Spreadsheet, Word Processor, Task Launcher, Portfolio, Database, and Calendar, Microsoft 365 features these and more functions in scaled-up versions.
Microsoft 365 Business Basic Includes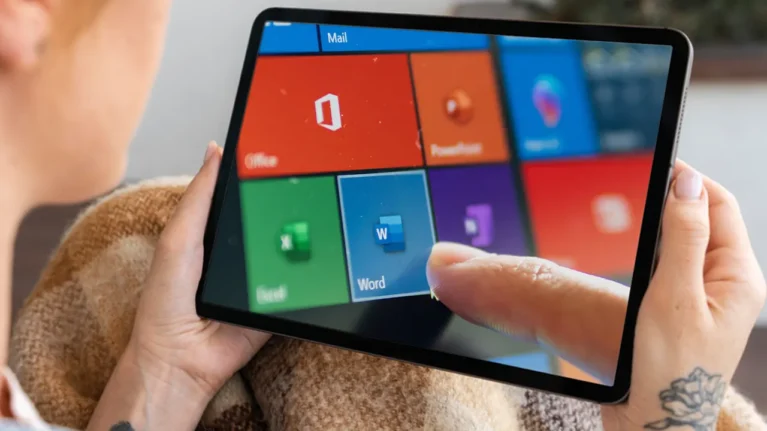 Services included in Microsoft 365 Business Basic are a collection of distinct programs such as:
Microsoft Word

Microsoft Excel

Microsoft PowerPoint

Microsoft Outlook

Microsoft OneNote

Microsoft Access

Microsoft Publisher

InfoPath

Visio 

Sharepoint
All of these web versions of Office apps come with Microsoft 365 business basic trial free for one month. These apps provide you:
Business-class email

Standard security

24/7 phone and web support
Microsoft 365 Business Basic Reviews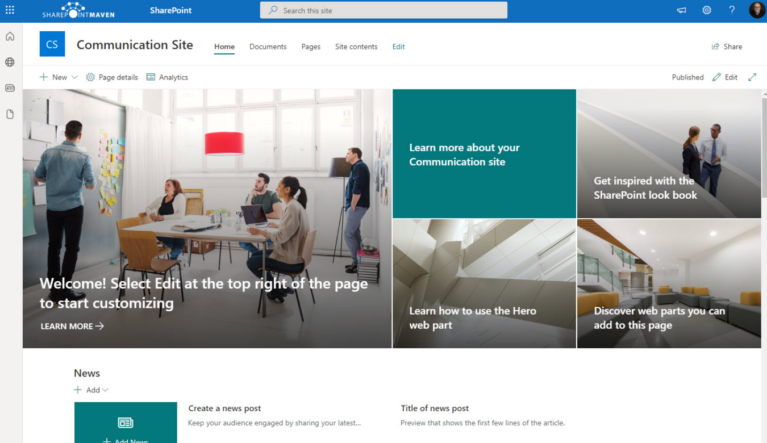 Microsoft Business Basic plan is full of a wide array of options build to match a number of professional needs. 
The package is a subscription plan for which you pay a certain amount each month to get an up-to-date service. You get all your features, functions, and latest fixes automatically updated every time you sign in.
The desktop versions of productivity apps such as Word, Excel, OneNote, and PowerPoint are more robust than their web services. However, this plan does not qualify for this need. It only includes online access to the applications and no desktop versions. 
Despite this limitation, the Business Basic plan, like other Microsoft products, is phenomenal and helps your team connect, communicate, and share files securely from anywhere. 
To help you understand why Business Basic and other Microsoft plans are a great choice to stay productive, let's break down their benefits:
Work From Anywhere
Microsoft 365 supports any major device or operating system. As long as you connect to the internet, it gives access to all your files and emails.
These apps allow you to stay connected from anywhere and update the services in real-time as they are modified. They help you keep everyone in the loop with multi-channel support to engage customers and colleagues.
In the Business Basic plan, the mobile apps and web-based access are limited when compared to desktop versions. However, they still help you carry out many essential tasks; you can edit documents, spreadsheets, presentations, and invoices quickly and securely.
Fully Integrated Productivity Suite
All of the Microsoft apps work in tight integration and make every task easier and simpler.
You can add a meeting time (in Calendar) from an email (in Outlook) while you know that your information will sync across all your devices.
Microsoft 365 Business Basic one drive storage is cloud supported and keeps data in Microsoft's servers. This data you can access from any device through integration between all apps.
Top Quality Apps
The applications built by Microsoft are among the best in class apps. 
Microsoft Word, by far, is a general word processor which keeps introducing additional features. Currently, Word allows you to type in English, German, Chinese, and many other languages.
Coming down to spreadsheets, Excel is the standard that others fall in with. Though Google Sheet is a great app, it is not as deep and powerful as Excel. 
While Teams is still a newcomer, it is already winning over video conferences and chat.
There are many other Microsoft applications that typically outperform their competitors.
Security
Microsoft services are designed to be secure. The company spends millions to keep its software locked down and ensure your people know how to keep themselves protected.   
The security tools you can set up with Microsoft include:
Microsoft Advanced Threat Analytics

Multi-factor authentication

Microsoft Authenticator app

Ransomware protection

Office message encryption

Anti-malware protection
Does Microsoft 365 Business Basic Include Teams?
Microsoft Business Basic includes the Microsoft Teams application, which is a great way to bring everyone together. It keeps all your teams connected to chat, call, meet, and collaborate.
With Teams, you can make amazing things happen at work. Stay connected and share ideas with your teams to learn, plan, create, share, and bring creative ideas to the table together.
As aforementioned, besides the basic plan, there are two other plans Microsoft 365 offers; they are Standard and Premium. You can also deem these plans for your business. So, let's go over and learn:
What is the difference between Microsoft 365 Business Basic Vs Standard Vs Premium?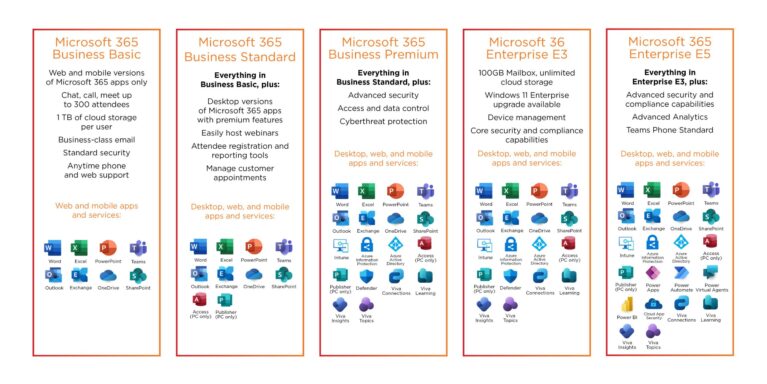 All of the business packages by Microsoft come with support for up to 300 users and are ideal for small businesses.
Today, Microsoft makes it a bit tricky to differentiate between its different packages as all three packages offer seemingly the same services.
However, there is still a significant difference between these packages that you can discern below:
Microsoft 365 Business Basic
Business Basic includes OneDrive, Teams, Exchange, and SharePoint. This plan offers only web and mobile versions of the most commonly used productivity apps such as PowerPoint, Word, and Excel.
This is the least costly Microsoft plan. However, users might find it an incomplete plan to keep up with their productivity without having access to desktop versions of the apps.
Microsoft 365 Business Standard
Business Standard is a more robust plan for businesses that want to bring a significant change in their business processes, office productivity, communication, and collaboration.
It provides access to everything you get in the Business Basic plan, plus offers you desktop Office apps together with access to Yammer, OneDrive storage of 1 TB, and limited access to Power Apps and Power Automate. 
This Standard package comes at a mid-level price, and thus it is an ideal option for most businesses.
Microsoft 365 Business Premium
Microsoft 365 Business Premium supports all functions that Business Standard offers; in addition, the plan includes premium security features like:
Advanced threat protection

Azure AD Premium

Azure information protection

Intune
If your business has remote staff, Business Premium is the perfect choice for you. It might be the most expensive of all Microsoft business plans, but certainly provides security against unseen risks while maintaining the productivity of your people.
Source: dynamics.folio3.com
Contact us for free and detailed advice: