Siemens provides a robust selection of software for students, completely free. Our Siemens software suite offers a complete set of tools designed to help you prepare for Industry 4.0. We are committed to empowering the next generation of digital talent.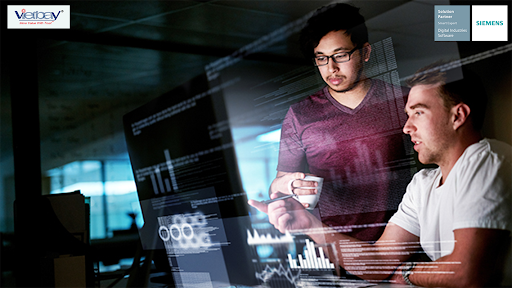 NX Student Edition
NX Student Edition software, you can model products with 3D CAD and learn machine tool programming to gain insight into how products are manufactured – all using a single integrated software solution.

Download your FREE NX software and kickstart your design career today!
PADS® Professional Student Edition
Jumpstart your career with the only fully-integrated design and analysis tool for electronics design on printed circuit boards (PCB).

Download PADS Professional Student Edition.
Solid Edge 3D CAD
Build the design skills you need with the Siemens Solid Edge Student Edition. A free version of the same easy-to-use software suite used by professionals to design, edit, and validate mechanical parts and assemblies.

Download Free Professional 3D CAD software for students!
Simcenter FloEFD for Solid Edge
Computational fluid dynamics (CFD) analysis tool fully embedded with Solid Edge for fluid flow and thermal simulation.

Download FloEFD™ for Solid Edge® Student Edition.

 

  
Simcenter Femap Student
Take your finite element analysis skills to the next level with the Simcenter Femap Student Edition software. Simcenter Femap is an FEA modeling solution designed to handle even the most complex tasks easily and accurately.

Download Free Professional FEA software for students!

 

  
Simcenter Amesim
Build Multidomain system simulation software to perform design analysis and learn the basics of model-based systems engineering.

Download our advanced system simulation software package exclusively for students.

 

  
Tecnomatix Jack
The Tecnomatix Jack digital human simulation software for analysis of reach, fit, vision, and capability.

Tecnomatix Jack Student Download.

 

  
Tecnomatix Plant Simulation
Model, simulate and optimize material flow and resource utilization in production and logistics.

Tecnomatix Plant Simulation Student Download.
ModelSim PE Student Edition
The industry's leading simulator with full mixed-language support for VHDL, Verilog, SystemVerilog and a comprehensive debug environment including code coverage.

ModelSim PE Student Edition.

 

  
SystemVision
SystemVision Cloud is a complete analog, digital, and mixed-signal simulation environment available exclusively online.

Create New Design!
 

  
Mendix (low-code application development platform)
Mendix is the fastest and easiest low-code platform used by businesses to develop mobile and web apps at scale.

Become an App Maker. A Difference Maker. A Future Maker.
Vietbay is the leading company that specializing in consulting and transferring Smart Manufacturing Solution and Software Asset Optimization in Vietnam. Our solutions cover 2D/3D design software, integrated CAD-CAM-CAE solution, and digital solutions of product data management (PDM), product costing (Costing), product lifecycle management (PLM), manufacturing execution management (MES)… at affordable low-middle-high budget. Vietbay is a Distributor and Strategic Partner of Siemens Digital Industries Software, Asia Pacific's Best Partner in 2015, the first Gold Partner in Vietnam 2016, Best Marketing Partner in Asean in 2018, and the Top Sales, Top Marketing and Top Presales in Vietnam in 2019. Vietbay also is the top partner of Autodesk, Vericut, CIMCO… Especially, Vietbay is the Authorized Training Center of Siemens PLM in Vietnam. Vietbay team has enough capability and experience to consult and deliver the powerful-synchronous-effective technology platform with best pre-sales-after services which helps customers to grow fast and sustainably and lead the market in this digital era.
For more details, please contact:
Vietbay CAD/CAM/CAE/PLM Team
Mobile/Whatsapp/Zalo: 091 929 5521 (Sales) /091 929 5527 (Tech)  
Email: [email protected]; Facebook: facebook.com/vietbay.com.vn  
Website: www.vietbay.com.vn *  www.cadcamcae.vn * www.vietbay.edu.vn
Vietbay – The Leading Software Optimization and Smart Manufacturing Solution Provider in Vietnam