The solutions software guides you through all of the stages required to design a progressive die, automating the most tedious tasks and streamlining the most complex processes. NX Progressive Die Design is a comprehensive solution for both straight break and freeform sheet metal parts. You can design the complete die structure with associativity to the part design at every stage.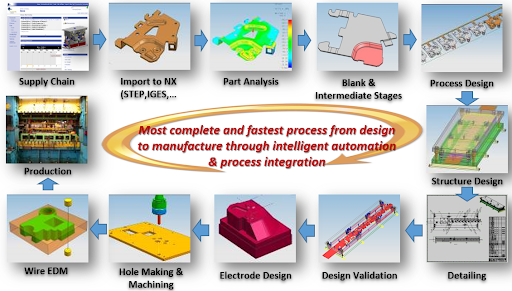 Fig 1: Total Integrate solution for progressive die
Product analysis: Validate part design for manufacturability using data quality analysis, formability analysis and flattened blank shapes. Apply the One-step Unforming and Formability Analysis technology to analyze and design intermediate forms and the flattened blank shapes for complex freeform parts.


Fig 2: Stamping analysis and blanking, Blank nesting
Process design: Utilize strip layout and scrap design tools to quickly prepare the strip layout. Specify the strip details and progression of design stages using a streamlined strip layout workflow. Simulate the manufacturing of the strip to ensure proper ordering of stations.


Fig 3: Trip layout design
Structure design: Layout the die base assembly and die inserts for forming and punching opera­tions. Efficiently and associatively design forming and punching tools. Configure the die based on libraries of inserts, die bases and standard parts. Automatically compen­sate for springback in bending punches and dies. Easily customize library content with­out programming.


Fig 4: Die Structure design
Detailing: Document the progressive die design using automated drawing creation with associa­tive hole tables, 3D annotation and hole tolerances. Leverage 3D annotation for paperless communication and manufacturing.


Fig 5: Detailing design
Design Validation: Validate the progressive die design within the assembly context for proper clearances and reliefs in various positional states. Analyze material usage of the strip layout and press force balance. Simulate the strip progression. Calculate and report press force and force center.


Fig 6: Design validation
Integrate solution: The solutions integrate with CAM, CAE helps reduce the cost and time.


Services:
-Basic and advance training courses: Progressive die design
-Simulation on customer product
VIETBAY is the leading Software Optimization and Smart Manufacturing Solution Provider in Vietnam with 15years of growing. We provide consulitng service and tool of Integrated CAD-CAM-CAE software with affordable budget and transfer solutions of optimizing simulation and smart manufacturing such as Simcenter, Hyperworks, PDM, PLM, MES, MOM…for various industries such as automotive, electronics and semi-conductor, tools and industrial machinery, consumer products etc… with all new and advance technology following to Industry 4.0. Vietbay is the strategic partner of Siemens PLM – The leading industrial software company in the world with cooperating milestones of "Asia Pacific New Constructor's Champion FY14", The First Gold Partner in Vietnam in 2016, and Siemens Authorized Training Partner (STP) in 2017. Our sales and technical experts are available for any inquiry of consulting technology and solutions of computer network design and administration, software assets optimization and integrated CAD-CAM-CAE, Data Management (PDM), Tool/Product Costing, Product Lifecycle Management (PLM), MES and other smart manufacturing with affordable budget.
For more details, please contact us: Vietbay CAD/CAM/CAE/PLM Team – "More Value with Trust"
Tel: 091 929 5521 (Sales) /091 929 5527 (Technical) * Email: [email protected] Website: www.vietbay.com.vn ; www.phanmembanquyen.com