Use the power of discrete event simulation for production throughput analysis and optimization to improve your manufacturing system performance.
Tecnomatix® Plant Simulation allows you to model, simulate, explore and optimize logistics systems and their processes. These models enable analysis of material flow, resource utilization and logistics for all levels of manufacturing planning from global production facilities to local plants and specific lines, well in advance of production execution.
Read more about the powerful features for plant simulation and throughput optimization below.
Analyze Production Systems with 2D and 3D Statistical Simulation
Tecnomatix Plant Simulation software provides discrete event simulation and statistical analysis capabilities to optimize material handling, logistics, machine utilization, and labor requirements. Using stochastic tools with object-oriented and 3D modeling capabilities, you can increase your manufacturing accuracy and efficiency while improving throughput and overall system performance. Powerful graphical visualization, charting and reporting features, genetic algorithms and experimentation tools enable you to evaluate the behavior of production systems in order to make fast, reliable manufacturing decisions.
 
Eliminate Bottlenecks and Streamline Throughput
Tecnomatix Plant Simulation models are used to streamline throughput, relieve bottlenecks and minimize work-in-process. Graphical outputs for automatic bottleneck detection, analysis of throughput, utilization of machines, resources and buffers, Sankey diagrams and Gantt charts are among the many tools available to assess the performance of your production systems. The simulation models take into consideration internal and external supply chains, production resources and business processes, allowing you to dynamically analyze the impact of different production variations.
 
Optimize Energy Usage for Improved Performance
Optimize the performance and energy usage of existing production systems by taking measures that have been verified with simulation models. Tecnomatix Plant Simulation includes an integrated energy analyzer that shows current, maximum and total energy consumption. An integrated energy plotter dynamically visualizes energy consumption during the simulation enabling you to see energy usage during both working time and scheduled breaks. You are able to graphically visualize energy consumption, easily identifying areas for potential energy savings.
 
Virtually Commission Production Systems Prior to Startup
Tecnomatix Plant Simulation enables a virtual model of the plant to be linked to real plant control to simulate actual production. With this integrated simulation approach, control, automation, material transport and the entire engineering operation can be tested and optimized. Either a virtual (software) programmable logic controller (PLC) or actual (hardware) PLC from a real environment can be connected. This commissioning solution is flexible and open, and can be used in conjunction with any PLC.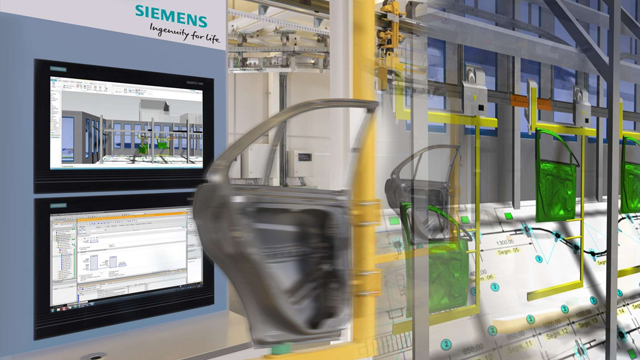 (Source: Siemens)

Contact Vietbay to have more information 

…
Vietbay CAD/CAM/CAE/PLM Team
Mobile/Whatsapp/Zalo: 091 929 5525

 

(Sales) /091 929 5527 (Tech)  
Emai: 
[email protected]
; Facebook: facebook.com/vietbay.com.vn *
www.vietbay.com.vn