At Siemens, digital threads are our roadmap of industry-specific business workflows. They digitally connect all tasks and processes in the value chain based on the challenges to be solved and provide the foundation for digital transformation that revolutionizes the way products are developed, produced and optimized. Recent CIMdata research indicates that digital thread investment within the ecosystem of industrial users, their customers, suppliers and solution providers is poised for rapid growth.
Join the webinar to learn about the emerging developments and opportunities of digital in the aerospace and defense industry.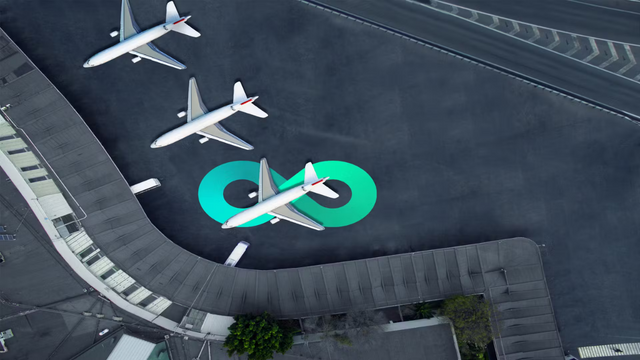 Aerospace digital thread
In this webinar, Todd Tuthill and Jim Roche will educate participants on how initial implementations of targeted aerospace digital thread solutions have provided proof points of value and essential learnings. They will guide you through the digital thread's rise to prominence in the value footprint as well as go through case studies of digital thread realization, keeping in view the larger data landscape that is core to the value of the digital thread.
Aerospace digital transformation
Five levels of aerospace digital transformation maturity are outlined in the webinar. They are:
Configuration

Connection

Automation

Generative design

Closed-loop optimization
Watch the webinar to get an overview of the five levels of aerospace digital transformation maturity and to learn where the aerospace industry is currently in its digital transformation. CIMdata research will help round out your knowledge as it offers insights into the industry's progress and challenges companies are facing as they work toward digital transformation and establishing an aerospace digital thread.
Meet the speakers
Jim Roche – Aerospace and Defense Practice Director
Jim Roche has 30-plus years of experience in product development and manufacturing transformation as a strategic advisor to PLM programs across the Americas, Europe and Asia. As CIMdata's aerospace and defense practice director, he facilitates the cooperation and expansion of the PLM value footprint within and across participants in the value chain and administers the A&D PLM Action Group.
Todd Tuthill – Vice President for A&D Strategy and Marketing
Todd Tuthill is the vice president of aerospace and defense strategy and marketing at Siemens Digital Industries Software. Todd joined Siemens in June 2022 after more than 30 years in the aerospace and defense industry. Todd's engineering background is in systems design with functional engineering and program leadership roles and a strong vision for digital transformation. His aerospace leadership career spans McDonnell Douglas/Boeing, Moog, Raytheon and Siemens. His experience encompasses all aspects of A&D programs, including design, model-based systems engineering, software engineering, lean product development, supplier/partner management and program management. In his new role at Siemens, he is a passionate advocate for the advancement of digital transformation across the A&D industry.
Register now: