In line with the challenges of Industry 4.0, and to meet the pressing needs of enterprises, Vietbay introduces Smart Solution of Design and Data Management for Electronics and Supporting industry to meet the requirements of Industry 4.0 through Vietbay Café which will be held on September 14th 2018 in Bac Ninh.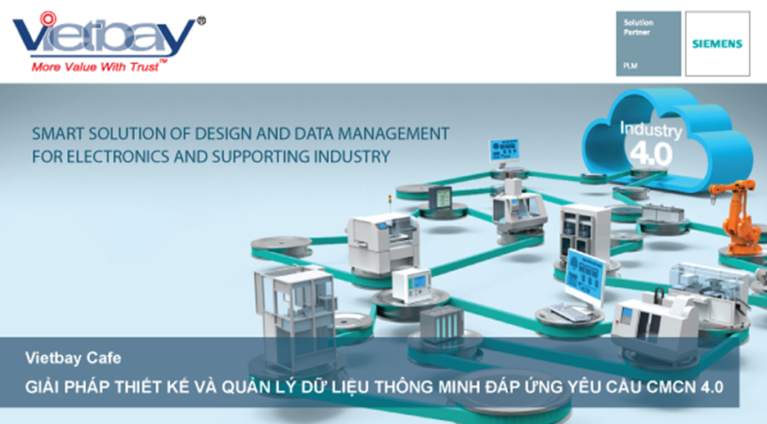 Vietbay Café will be the opportunity to update technology trend, challenge and solutions for Electronics and Supporting industry, Optimization of Product Data Management and Process Management with Siemens Teamcenter, and Smart Solution for Design and Simulation of Automation Machine with Siemens MCD. It will be the time to participate in the dinner and networking, and to receive valuable gifts from Vietbay.
We look forwards to welcome Managers and Engineers in our coming Vietbay Café.
Register here
For further information, please contact:
VIETBAY TEAM
Email: [email protected] Hotline: 091 929 5525
www.vietbay.com.vn | www.phanmembanquyen.com