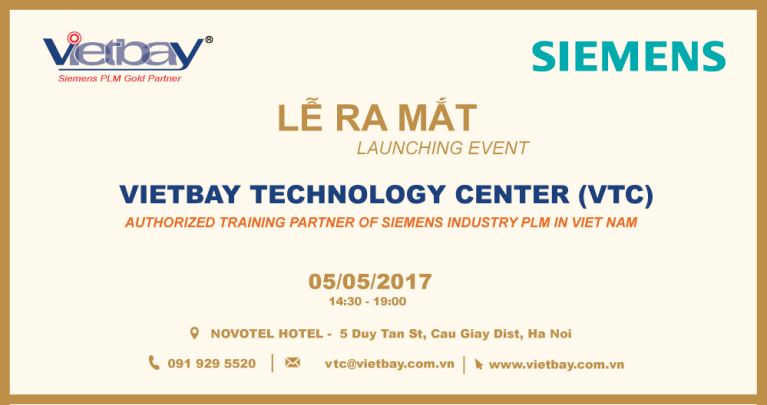 Industry 4.0 is becoming one of the top concerns of economies around the world and Vietnam, which is not out of that common trend. How to take advantage of opportunities and keep up with Industry 4.0 is one of the questions that VietnamPrime Minister and the authorities are trying to find answers.
Recent technology concepts such as Internet of Things, Industry 4.0, 3D Printing … have brought new changes and orientations not only for manufacturing and business activities but also in education and human resources everywhere in the world. Along with the development of technology, the increasing demand of people in the world is becoming more and more fierce, requiring businesses to innovate and improve to optimize production and business processes and improve high quality product design. To apply technology and scientific advances to production and business activities effectively, enterprises are required to seek staff who meet the requirements of professional qualifications and working skills, especially positions that are directly related to products and services such as research and development, product design and production. That creates pressure and opportunities for universities, colleges and vocational schools.
With the aim of bringing new technologies and techniques to schools, to improve the quality of graduates to better meet the needs of enterprises as well as improve the effectiveness of research and development work in institutes and schools, Vietbay Company in collaboration with Siemens PLM Industry Software officially launch VTC – SIEMENS PLM AUTHORIZED TRAINING CENTER IN VIETNAM (Vietbay Technology Center – Authorized Training Partner of Siemens PLM).
The launching of VTC will be held on May 5th in Hanoi. At the event, Siemens representatives will share their strategy and technology ahead of the Industry 4.0, and Siemens PLM's education support programs. As Siemens PLM's No.1 Partner in Vietnam, Vietbay Company will introduce the Cooperation Program with Universities and Enterprises, Association through VTC Authorized Training Center.
   
Participating at the launching event will be senior representatives of Siemens in Asia and Asean, Vietbay company leaders and representatives of universities, business associations and large FDI enterprises such as Samsung, Honda etc.
Siemens executives participated in the program includes Mr. Angus Marshall – Siemens PLM Vice President, Mr. Alex Teo – ASEAN Regional Director of Siemens PLM, Mr. Vo Hong Ky – Vietnam Country Manager of Siemens PLM. Vietbay Company is represented by Ms. Dam Thi Hong Lan – Founder and General Director of the Company. Academic representatives are Military Technical Institution (MTA), Hanoi University of Science and Technology, Hanoi Industry University… and more than 20 other top technical universities and colleges in Vietnam.
We hope that the Launching of VTC and the Seminar will bring many useful and practical information to attendees.
For more information, please contact:
LAUNCH EVENT Organizer
Tel: 0243 7755301
Email: [email protected]
Website: www.vtc.vietbay.com.vn
Fanpage: www.facebook.com/vietbay.com.vn