Microsoft has some 'surprises' in the works for Live Tiles
The company will have some improvements to Live Tiles to show at next week's Build conference, but it isn't saying what just yet…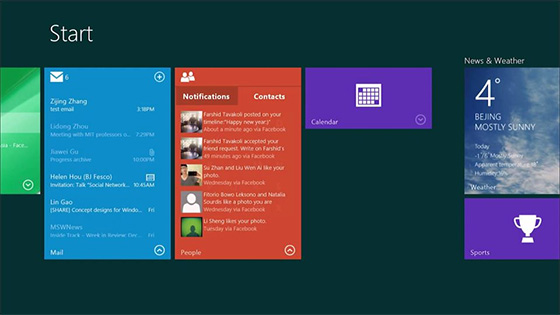 Love them or hate them, Live Tiles are an integral part of Windows these days, and they aren't going anywhere any time soon. In fact, it looks as though they're about to get some welcome improvements in the not-too-distant future.
As spotted by MSPoweruser, Microsoft will hold a session at next week's Build Developer Conference entitled "What's New for Tiles and Toast Notifications" that, as its name suggests, will get into fixes and additions coming to Windows' notifications system.
The session's description hints at improvements that will provide the adaptive toasts features added to Windows 10 with "greatly increased flexibility." a powerful API that enables a new class of apps to plug into the Notification pipeline and provide innovative experiences for users."Lastly, Microsoft said it'll  two highly-requested surprises" coming to Live Tiles, though it isn't saying what those new goodies are.
The story behind the story: Microsoft Introduced Live Tiles with Windows 8 as a way to get useful tidbits of information (such as the current weather conditions or unread email) at a glance. Although they were designed for Windows 8's Start Screen, they have since migrated to the Windows 10 Start menu. Of course, not everyone is a fan, and tools exist that let you turn off Live Tiles and return to a more traditional, Windows 7-styls Start menu.
Due in Windows Redstone?
We'll learn more about these new notifications and Live Tiles features next week, but presumably, we can expect to see them debut in Windows Redstone, the next big release of Windows 10 that's due sometime this summer.
Windows Redstone is still in development, but previous reports suggest that we'll see lots of new features, including extensions support in the Edge browser, the return of OneDrive placeholders, and a more capable Cortana digital assistant, among other things. We'll likely hear much more about what's to come for Windows 10 during the conference, which kicks off Wednesday, March 30th.
Source : http://www.pcworld.com/